It's crazy but true.
You can loose your fear of speech making.
Presentations, Retirement, Vote of Thanks even Wedding Speech fears. Relax enjoy yourself, all you need to do is follow these simple steps.
Stop shaking - start speaking
More people are frightened of making speeches than anything else even dying. But there is a solution!
My Speak in Public with Ease, Style and Confidence, will show you all you need to conquer this terror.
Talk without fear, amaze your friends, colleagues and impress your boss.
No more excuses needed. Weddings, Best Man, "Husband", Father of the Bride all can make sparkling speeches.
So can you.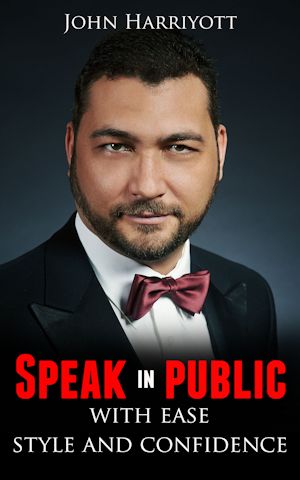 My book Remember Names, Speeches, Shopping Lists, Sales Presentations and anything else, will show you the secrets and top tips to master your memory. Remember anything, with ease and confidence.

This powerful book gives you the secrets, tips, tricks and the knowledge to remember anything.
* Remembering to keep appointments.
* Memorising notes for an exam.
* Speeches without notes.
* Peoples names.
All will be easy once you have gained the powerful principles in my book.
I will reveal some amazing little know skills that will make your memory sparkle.
Separate detailed chapter on all the vital details on names, be they friends, relatives, business colleagues or complete strangers.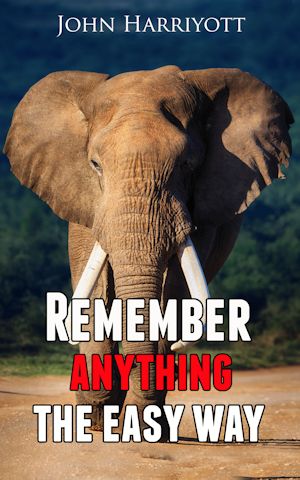 There is, at last, a simple tool which will liberate, motivate and delight you. A simple way of drawing the line you are learning. One you can keep repeating again and again until you know it and can repeat it on the night.
So what is it?
A prepared pad of 'dots' where you can draw your line and even better show you where you pass the treble. Sure you could use scraps of paper or even graph paper and lose track of what place you have got to or what was your last attempt or where can I find another sheet of paper... With this pad you can look back and check where you were going wrong and just practice that bit. So when you next get to the tower you will be confident and motivated to show your progress. Accelerate your learning, accomplish your ringing goals with this easy to use tool.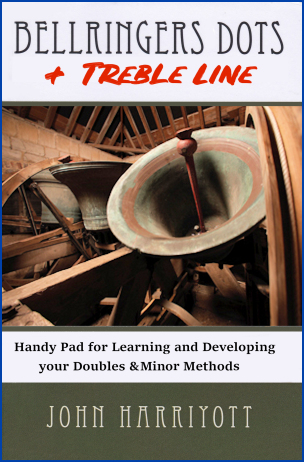 A pad full of dots in grid form to help you accurately position furniture, machinery, office desks, without the struggle of physically moving anything.
Carry it with you for that moment of inspiration.
Ideal for discussing ideas without the effort of moving things around.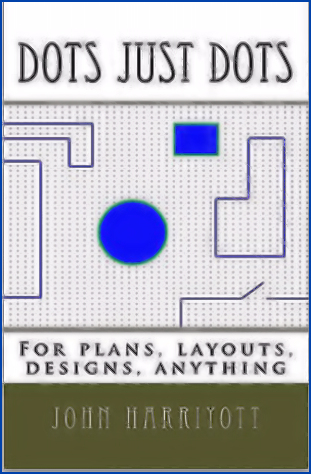 Incontinence is one of the last health taboos in modern society.
Embarrassment stops many people from accessing services that can help them.
Yet incontinence is surprisingly common. About 25% of us will have a problem with bladder control at some time. This means that more people have incontinence than epilepsy, asthma and diabetes combined.
Many people male and female, young as well as old can suffer from Incontinence. However it is as we grow older that it becomes more noticeable and an increasing issue.
Health Bites are deliberately very short e-books. They cover just one specific health issue and all offer solutions or ways to reduce the problem.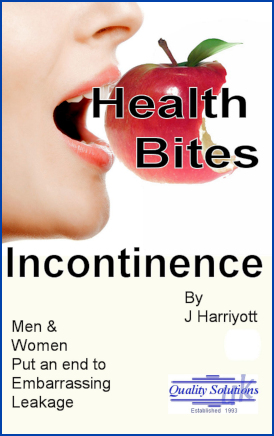 How to manage stress.
Laughter is one of the healthiest antidotes to stress. When we laugh or even smile, blood flow to the brain is increased, endorphins (painkilling hormones that give us a sense of well being) are released, and levels of stress hormones drop.
There are plenty of other effective (and mostly pleasant) things you can do to minimize and manage stress.
This book examines the many types of stress and anxieties we meet in our daily life and offers practical self help solutions. It is at times difficult to let go of all the pressing worries and thoughts charging into your mind but with the practical help within this book, you will find solutions to relieve your stresses and anxieties.